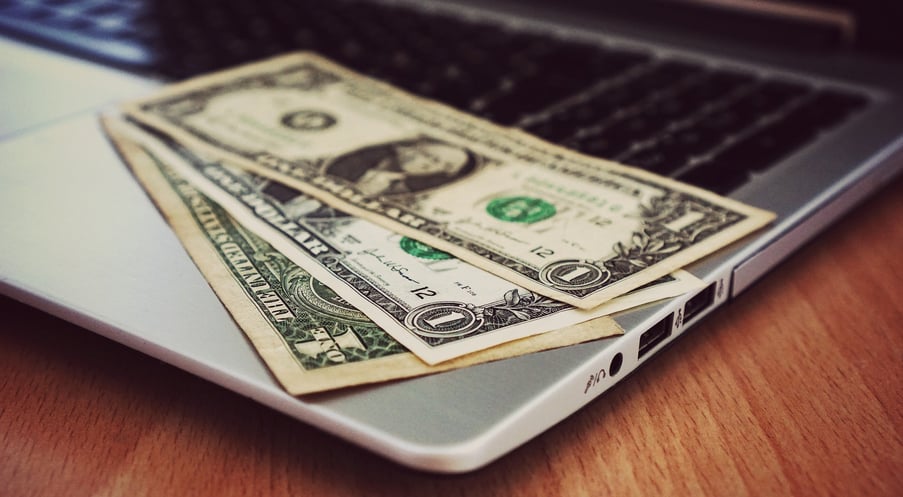 Even though the financial benefits to implementing mHealth are numerous, they can seem like pipe dreams when you're just getting started. It's especially difficult when you're working with a shoestring budget.
How can you reap the rewards of mobile health when you're having trouble getting your program off the ground?
Using mHealth on a budget isn't impossible. All it takes is a little creative thinking. Try these mobile health strategies for beginners and soon you'll see a great payoff — without the initial investment wrecking your financial footing.
1) Utilize Smartphone Monitoring.
Free mobile apps are the best way to dip your toes into the world of mHealth. They're especially useful because they give you an immediate link to patients, and help your patient base get used to the idea of connected healthcare. The easiest apps to start with are tracking and monitoring apps.
For example, mobile-centric blood pressure monitors are a huge step up from the bulky digital devices of yesteryear. Your patients will be able to report their vitals more easily than ever and with a reliable, consistent mobile connection, you won't have to wait for patients to come into appointments to collect their information.
There are also apps with an array of features specific to certain chronic conditions. For example, the mHealth marketplace has plenty of apps with tools for dealing with diabetes and multiple sclerosis. Communicate with patients and their caregivers, and be reassured that the resources patients access are specific to their exact needs.
2) Draft a BYOD Policy.
Even though tablets and mobile devices are becoming less expensive every month, they are still cost-prohibitive to many small practices and clinics. You can't afford to buy tablets for your entire staff. So what do you do? Draft a BYOD policy!
BYOD, or "Bring Your Own Device", is a solid solution for practices that want staff to utilize mHealth without spending a fortune on new technology. Staff and patients get to use their own devices in-office, rather than relying on technology belonging to your practice. You get to decide on what acceptable use looks like for your practice, and write out the security guidelines that your staff will be expected to follow.
By using a BYOD strategy, you also benefit from patient and staff expertise — in other words, far less training than other mHealth initiatives require. Just make sure you have a clever strategy that minimizes your security risk.
3) Maximize Plan Adherence.
Alongside mobile monitoring, there are also other mobile apps that help patients follow a care plan or provide vital educational resources. Take medication adherence apps, which we've spotlighted here on the eVisit blog before. Especially for patients with complicated medication schedules, these apps can be a literal life saver.
They're also crucial if you plan on making a care plan change in the near future, and want to determine the most effective dosage. You can also use text-based messaging for care plan upkeep. There are general secure messaging apps, and then there are others that target specific practice types. Be cautious and make sure the app you pick is HIPAA-compliant.
Along with these connected resources, there are also digital reference guides that can serve your staff in-office and your patients at home. If patients often call into your practice about medication combinations or symptoms they're too nervous to Google, these detailed guides can be extremely helpful to have on hand at home.
Many of these apps are free or low-cost, and if patients are reluctant to pay for their use, you can find easy ways to incentivize them, like gift cards or raffles.
4) Monetize Cancellations.
The initial investment for telehealth can seem intimidating, especially if you've never used mHealth extensively. But by easing into telemedicine, you can quickly work your way up to a full program, without breaking the bank. There's no need to immediately replace in-office visits with online ones.
Start out with a strategy that recaptures revenues that would be lost otherwise. For example, offer remote visits to patients who would otherwise cancel or reschedule appointments. Or redirect all off-hours patient consults to your telehealth platform so you can be sure to monetize them.
Entering the mHealth world can be intimidating, but there's no way around it. If you approach mobile health with an open mind, you have nothing to fear. Remember that patients want the easiest path to autonomy in healthcare, and mobile health is the future. mHealth is one of the most rewarding care strategies and can give you a huge ROI — both for your practice's finances and in your patients' health and care plan adherence.