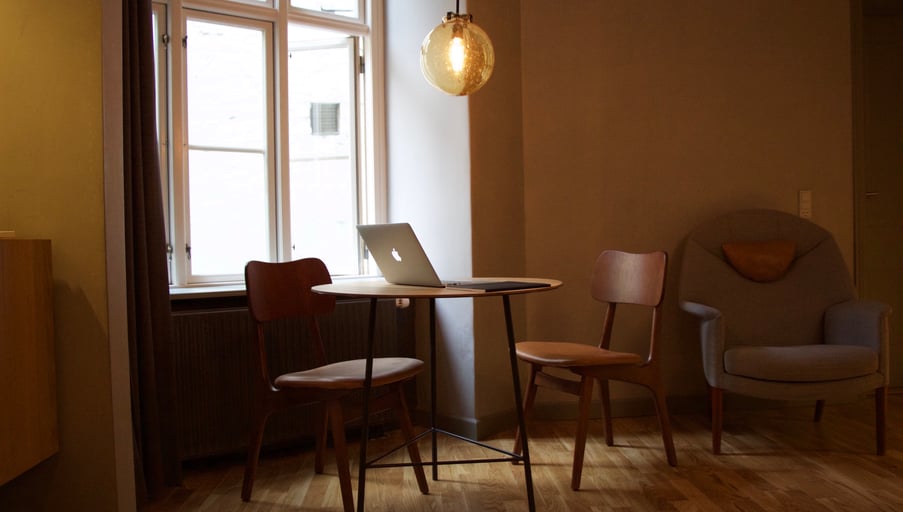 Uh-oh.
Things aren't all quiet on the monetary front. You're as busy as ever, but your practice revenue seems stagnant. In fact, you're losing money. What's going on?
There are several factors that can lead to your practice losing money. If you find yourself taking a financial downturn, take a step back and look for these problems that could be hidden revenue obstacles.
1) Your collections methods.
Describe your collections process. Is it efficient, rewarding and simple to follow? Or is it a jumbled mess? Your collections process is one of the top factors impacting your cash flow . Create an established plan for your collections — like the "bucket method" — and see how it impacts your revenue.
Remember that according to the Department of Commerce, after 30 days, 95% of your accounts are still collectable. But after 90 days, that percentage drops to 75%. Don't let depreciation hurt your bottom line. This strategy can give your practice both an immediate and a long-term boost.
2) Competition from urgent care.
As urgent care and retail clinics become more popular, your practice could potentially be seeing fewer appointments for low-level health problems. While that has certain benefits — such as freeing up more one-on-one time with your patients having major health crises — it's also sapping your revenue.
One great way to compete with urgent care competition is by offering telemedicine services. Few things are more convenient than a walk-in visit, but an at-home appointment is certainly one of them. Your patients will have all the ease of using a walk-in clinic, without needing to transfer medical records or reconcile another physician's prescriptions.
3) A tired marketing strategy.
Yep, believe it or not, pumping up your marketing can boost visits and your practice revenue. And it's something you can do for free! Take a look at your practice's social media pages. Do you update them regularly to stay in your patients' line of sight? Are your office hours posted clearly on your page, and do you let your social audience know when walk-in hours are available?
If you use email marketing, take the time to go over your email lists, and make sure they're up to date. It may be time to initiate another big wave of collecting emails. Remember, if you want to see more patients (new and established), you can't wait around. Don't be afraid to get their attention.
4) Keeping up with follow-ups.
It's easy to drop the ball on follow-ups. Patients may consistently reschedule, cancel late, or not show up, and after a while get lost in the shuffle. But patient follow-ups are extremely important, and it's up to you to emphasize that. Don't allow them to fall off your radar. Set hard deadlines for follow-up appointments, and stick to that time frame.
Incentivize patients to come in to the office with a discounted visit, a special set of educational materials or other free resources. Or, if your patients simply can't find the time to come in, extend the option of telemedicine visits if it's applicable to their needs.
5) Your staff is exhausted.
When your entire staff is run down, your practice just isn't going to perform at maximum efficiency. That will show in your revenue. Do a honest assessment of your staff's performance. Are they working too much overtime? Does everyone in the office have a level workload, or do you need to redistribute responsibilities?
Depending on what you find, it may be time to outsource certain tasks like billing. Or, it may be something as basic as a workflow fix that will set your staff back on track. This is one of the hardest practice problems to solve, but in doing so you'll have a more positive staff environment and a more financially stable practice.
6) Not monetizing off-hours work.
You're taking off-hours calls, fielding questions from patients during your vacation, and coming in early or staying late for consults. And you aren't making money from any of it. What's a doctor to do? Start monetizing the work you do off the clock.
By far the easiest way to do this is by implementing telemedicine. You'll have face-to-face contact with a patient, making it easier to solve their problem. And when your video visit is over, you can bill for the encounter, receiving fair compensation for the work you're doing. This is a small change that really adds up over time. Your expertise and your time are valuable. Don't settle and do work for free when the option to monetize is at your fingertips.
Being in dire financial straits can be rough. Don't be afraid to root out the problem — the sooner your realize why your practice is losing money, the sooner you can fix it.