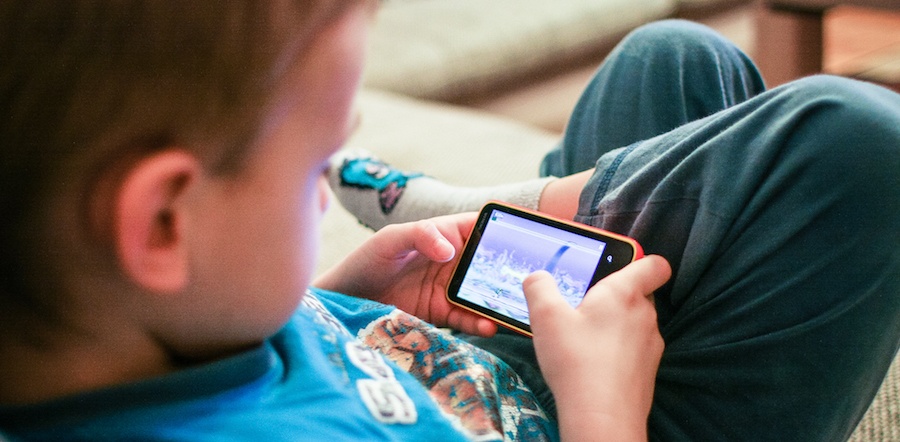 Since the advent of YouTube and vlogging, more patients and doctors alike are spending time watching videos online. In fact, according to the Pew Research Center, 72% of online adults use video-sharing sites like YouTube. Another report by Common Sense Media shows kids are spending an unprecedented amount of time with online media.
So how can you better incorporate video into your pediatric patient education strategy? And where can you find free, high-quality videos to share with pediatric patients?
In many cases, the answer is as simple as searching YouTube for a couple relevant key terms. For instance, if you'd like a short video that shows parents and kids how to use an asthma inhaler correctly, you might search "asthma video for kids" and find this helpful video (of course, always remember to check that the video is coming from a credible source).
From there, why not add a link to the video in your patient portal or on your practice website? As long as you make educational video content accessible, your pediatric patients are likely to take advantage of it. And videos can often be a great way to engage younger kids in their own healthcare!
To get you started with a basic pediatric video library, we've come up with our shortlist for great, educational healthcare videos for pediatrics — from simple dental hygiene tips to inspirational stories.
1) Sesame Street | Healthy Habits Video Series
The widely-adored children's show Sesame Street also happens to have several video toolkits about common healthcare topics, like eating healthy, exercising, and even this catchy, sing-along Ten Commandments of Health skit.
Kids can do a quick dance routine with Elmo, or watch First Lady Michelle Obama explain the benefits of eating fresh fruits and veggies. It's the jackpot for any pediatrician looking for relatable, entertaining, and educational videos to share with patients.
2) Children's Healthcare of Atlanta | Personal medical diagnosis stories
For families with a child that just received a tough medical diagnosis, Children's Healthcare of Atlanta has an excellent YouTube channel full of personal stories. From a mom's account of her daughter's diabetes diagnosis to a loving sister's story of her brother's autism, these videos are brimming with support and encouragement for families encountering a new medical condition.
3) Dental Hygiene Tips & Captain Super-Mega-Ultra Smile Man
Getting kids to brush their teeth properly is no easy task, but every parent and medical professional knows it's important! Luckily, My Kid's Dentist put together this animated dental video to teach kids exactly that. And if that fails, there's always a charming, dental video from Sesame Street starring Captain Super-Mega-Ultra Smile Man.
4) Mayo Clinic | Tips for parents on getting kids to eating healthier
Ever the trusted healthcare resource, Mayo Clinic's YouTube channel shares dozens of short, educational health videos that cover a wide range of issues. Your pediatric patients will love this video on brain food for kids and healthy after-school snack ideas.
5) PHD Comics | How vaccines work and why they're so important
With all the recent controversy around vaccines, you may want to consider adding some approachable video content educating parents about the how vaccines work and why they're so important. This animated video by PHD comics covers the basics, and could work as a great primer for your in-person discussion with the family.
6) UNC Children's | Dealing with asthma, and how to use an inhaler
Asthma affects about 7 million children in the U.S. and is the number one cause of chronic illness in kids. Which means, it's crucial that you share great asthma resources with your pediatric patients so they know how to properly treat it. UNC Children's Healthcare has a whole series specifically on kids dealing with asthma, from common asthma triggers to using a spacer with a mouthpiece.
7) Healthcare Triage Channel | Busting common healthcare myths
Hosted by Dr. Aaron Carroll, Healthcare Triage is a funny, myth-busting video show that sets out to correct common healthcare misconceptions and delve into healthcare research and policy.
While there are also informative videos for doctors (like how to avoid malpractice lawsuits), parents might be interested in the clips on sleep training, swaddling, and whether tackle football is too dangerous for kids.
Creating a video library for your patients doesn't have to take a lot of work, and it can pay off big in terms of education and engaging your patients. Just start with our list here and keep adding based on what works best with your patients.