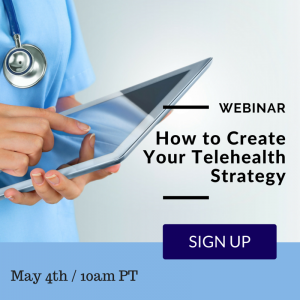 Date: May 4th
Time: 10 AM Pacific Time
Can't make it? Sign-up and we'll send you the recording!
As you probably already suspect, choosing the right telehealth software for your practice is just the first step to creating a successful telehealth strategy for your practice or hospital system. From there, you'll need to train staff, get your equipment set-up, figure out your telehealth workflows, market the program to patients, and more.
The good news? Once you know the basic steps, building a telehealth strategy is simple.
At eVisit, our team has streamlined the telehealth implementation process, guiding our providers from sign-up to launch and beyond. In this webinar, we'll share some of our top tips and strategies with you to help guide your strategy.
You'll learn
Common mistakes and questions we see with telehealth strategies
Telehealth best practices you should implement
Suggestions on equipment set-up and technical tips to know
Strategies for patient adoption and expanding use after launch