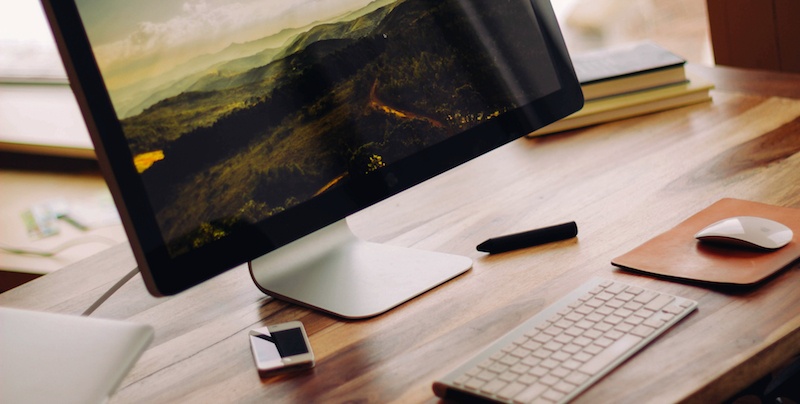 Interested in innovating your practice with telemedicine, but not sure if you have the budget?
You may be surprised to hear that even if you're working in a small medical practice, telemedicine is likely within your financial reach. While your budget may affect which telemedicine software you choose, what type of use case you roll out, and the overall approach of your telemedicine program — most healthcare providers who are invested in delivering higher-quality virtual care can make it work.
So what does an affordable budget look like? How do you pick out a budget-friendly telemedicine solution? How do you build a telehealth program that makes financial sense for your practice?
Here are a few things to keep in mind.
1) Review your financials to get a number estimate
First things first. Sit down with your practice manager or accountant and get a handle on how your medical practice is doing financially. Do you have the budget for a new initiative like telemedicine?
Gather an estimated range of what you could conceivably spend, and use that as a target point as you build your budget.
2) Start with a narrow telemedicine use case first
What do we mean by telemedicine use case? Basically it means picking a specific patient population, medical condition, or type of treatment that you will deliver via telemedicine. That might mean just treating urgent, minor condition such as sinus infections, or only reviewing lab results, or only offering telemedicine for after-hours questions from parents of your pediatric patients.
The goal is to start small, with a specific use case in mind, and build your virtual care program from there. Starting small will help you keep costs low and test out telemedicine with your patients.
3) Thoroughly evaluate the telemedicine software solutions on the market
This step can be daunting considering the wide range of telemedicine solutions on the market. But as long as you have your telemedicine use case defined — and know what factors to look for — the evaluation process shouldn't be too complex.
Try researching a few different telehealth vendors online and create a list of your top 5 picks. Put together a list of questions to ask each one, and set-up a more in-depth demo call with each one so you can see the telehealth software in action.
4) Consider all your cost variables
The hardest part of evaluating your telehealth solution options while keeping your budget down is knowing all the costs that could factor in. We've put together this handy list of potential costs you should consider as a guide.
Be sure to ask the telehealth vendor about any upfront and ongoing fees and what those include. Will you have access to ongoing tech support? Are staff trainings available, for a fee? Do you need to purchase special equipment for the telehealth technology to work?
For providers on a budget, we always recommend looking for a simple, live video app that requires very little extra equipment, set-up, software installation, or data storage.
5) Don't cut corners on training or support
Some telehealth companies will offer training and support services for your staff and patients, but often charge a fee. Investing up front in basic staff training and having access to ongoing tech support can bring you huge savings in terms of time and unforeseen costs later.
For those honing in on affordable options, you'll want to look for a telehealth company that offers training and support at a reasonable fee.
6) Streamline your patient communication strategy
Many doctors forget about the crucial task of announcing a new virtual visit service to patients once everything is set-up. But this step is crucial to the success of your telehealth program.
Make sure you factor this part of your telehealth strategy into your budget. Depending on your use case and practice, you may want to try traditional and relatively low-cost options to promote your new program. Here are a couple hints:

Send out a simple letter to patients announcing that you're now offering virtual visits, and explaining how patients can sign-up

Have receptionists tell patients about virtual visits when signing-in patients and calling to confirm appointments

Add a short message about the program to your answering or hold message

Hang up in-office signs and brochures about the program

Speak personally with patients about the option of virtual care during in-office visits
Set virtual visits as a cash-pay service
You have the option to offer telemedicine visits to patients as a cash-pay service. Many patients are willing to pay a little extra to skip the trip and wait at the doctor's office. Consider what you might bill for a comparable office visit and what would make sense to charge to recoup some of your costs. What would make sense for your budget? What would bring you a return on investment?
Of course, you should also keep in mind that a telemedicine program can bring a sizeable ROI in many forms, from additional revenue for after-hours visits to additional patients who are attracted by the convenient option of online care.
The bottom-line? With recent advances in technology, telehealth providers, and more of the public using video chat apps like Skype, adding telemedicine is a more affordable option for doctors now than ever. Especially when considering the potential gains in patient care and practice revenue.