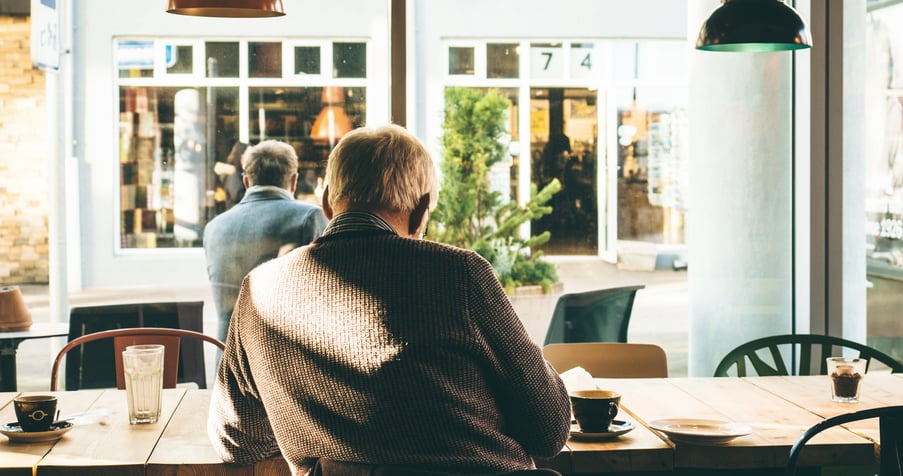 Sometimes physicians are quick to brush off seniors as potential users of health technology. But those snap judgments aren't necessarily rooted in truth: the numbers show that senior patients want to use health tech.
According to a survey by GreatCall, most seniors already use mobile technology and are even adopting new technologies at a rapid rate. As aging at home becomes more important to many, health technology is making it happen. Keep up with your senior patients by offering health tech solutions in these categories.
Sensors & Monitoring Equipment
As more seniors focus on aging independently, remote monitoring equipment and in-home sensors are helping make their living spaces safer. Monitors and sensors can help track behavior patterns and alert medical professionals to potential risks, which leads to easier independent living for seniors.
There are wearable devices like those by Preventice Solutions, which monitor vital signs and alert doctors to changes in biometric patterns. Then there are options like Lively, which connect wearables with sensors throughout the home. If a parent or loved one has a sudden fall, doesn't interact with motion sensors in certain parts of the house, or misses a dose of medication, Lively's sensors send an alert so caregivers can intervene.
Patient Engagement Tools
Some physicians and medical experts are skeptical about patient portal use. However, statistics show that seniors aren't just using patient portals, but are eager to use them. According to athenaResearch, nearly 30 percent of patients over 65 report using patient portals. If you aren't utilizing your patient portal for education, now's your chance! Take a poll of your senior patients and see which health topics most concern them, and stock your patient portal with educational links.
There are also plenty of mobile apps your patients can benefit from that will keep them in touch with their health. Some focus on accessibility, like Voice Reading and EyeReader, which offer different solutions for visually-impaired users. Other apps can improve engagement through simple games. There are hundreds of apps on the market that gamify cognitive skill-building, chronic condition management, weight loss, and more.
Community-Building Resources
One of the main concerns for seniors living independently is isolation. For many aging patients, it can be difficult to maintain a social life while living at home, so patients feel disconnected from their friends, families and communities. Health tech solutions can be a big part of helping elderly patients feel confident in their social networks.
Take the service Independa as an example. Independa transforms a TV into an accessible, all-in-one social networking center with video chat, medication reminders, photo sharing, concierge service and more. It's a great solution for older patients who are less familiar with mobile technology, but could still reap the benefits.
It's also a great way to introduce senior patients to video chatting, which opens all-new doors for healthcare. The at-home telemedicine model can do great things for older patients, for example, and telehealth reduces the rate of emergency hospital visits in senior communities.
Incorporate digital health into senior patients' lives, and they'll feel more connected to their communities — whether that means family members, friends, caregivers or loved ones.
It's Healthy Aging Month! We'd love to hear how patients in your practice are using health tech to age independently, safely and healthfully. What digital technologies do your patients use?