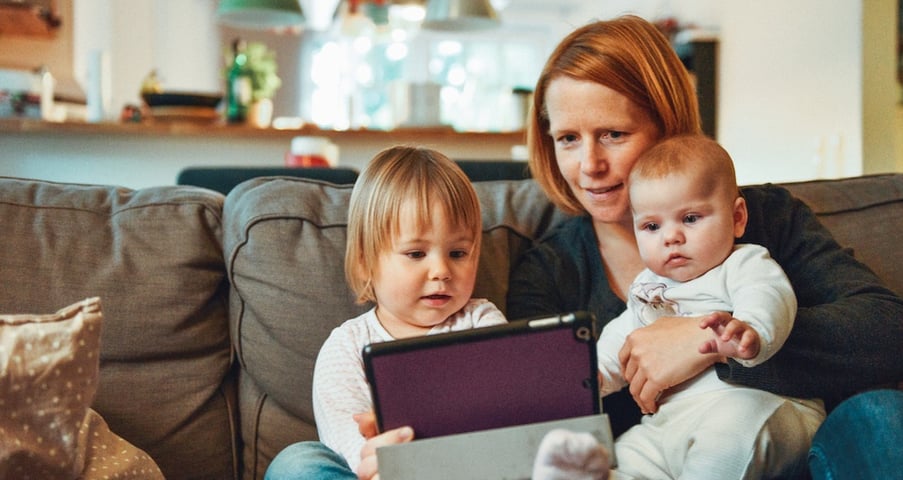 Ever since the American Academy of Pediatrics (AAP) officially endorsed the use of telemedicine in a policy statement released last year, there's been a flurry of discussion around how to best integrate telemedicine into pediatrics. The announcement was not without caveats for pediatricians — the AAP specifically recommended telehealth within the context of a patient-centered medical home (PCMH).
In this excellent talk, James Marcin, MD, MPH from the AAP Committee on Pediatric Workforce speaks out against consumer-directed telehealth models, which lead to the fragmentation of care and threaten the PCMH model. I was happy to see this concern articulated, as I've always argued that telemedicine works best when it's used with an existing doctor-patient relationship.
Still, major strides have been made with pediatric telehealth projects that use telemedicine the right way — programs that make pediatricians more accessible to their patients, improve school-based care, and extend the reach of pediatric specialists.
From these telehealth programs, along with organizations such as the AAP's Section on Telehealth, the field has created some top insights for pediatricians interested in adding telehealth to their practices. Here are a few tips I would recommend to any pediatrician just starting to get involved with telemedicine.
1) Review best practices and resources for pediatric telehealth
Start off with a strong foundation. Many pediatric and telehealth organizations have already started compiling resources, guidelines, and research on using telemedicine in pediatrics. Whatever your telehealth use case is, spend some time delving into the best practices and wrapping your head around how you can best integrate telemedicine into your PCMH. Here are a few great resources:
2) Consider starting with common, simple-to-diagnose conditions
Not sure which conditions are appropriate for pediatric telehealth? Start with common medical conditions that you often already diagnose based on an image or phone call from the patients. For example, a telemedicine video visit can provide you with plenty of information to diagnose common rashes (diaper rash, tinea corporis) or prescribe antibiotics for conjunctivitis.
You could also use telehealth video visits simply to refill patient prescriptions, or provide follow-ups to patients you recently saw in-office.
3) Research your pediatric telehealth reimbursement guidelines
Have you heard of a telehealth parity law? Are you planning to seek reimbursement for telehealth visits through Medicare or private insurance companies?
Take a look at our telehealth reimbursement guide if you haven't already and ask your payers about how reimbursement will work for any specialty services you may be providing (like mental health, counseling, school-based health services).
4) Ask about COPPA compliance
The Children's Online Privacy Protection Act (COPPA) helps ensure any personal information gathered from children under 13 online is properly protected and subject to parental consent. While in some cases COPPA shouldn't be an issue if you're using a secure telehealth platform and doing video visits with while the parent is present, it's worth asking your telehealth software vendor about it.
5) Find a telehealth software provider that makes family management easy
Implementing pediatric telehealth can be a great way to put parents in control of their family's healthcare. When you sign on with a telehealth software vendor, ask about what the user experience is like for families. Are parents able to add their children as separate patients, linked to their own account? Will they have access to records from the visit?
I believe telemedicine that's properly integrated into the PCMH could have the power to truly expand healthcare access to kids and families. Review these tips with your team and think about getting started today.