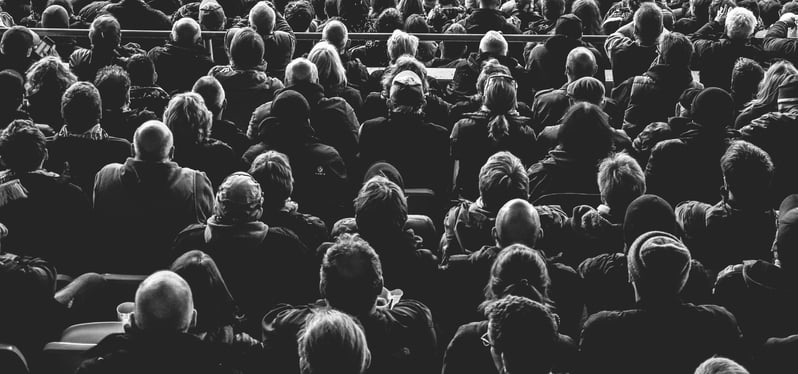 Stanford's MedicineX Conference 2016 starts tomorrow! If you're attending MedX this year, make sure you check out these events that touch on the most pressing issues in healthcare.
Sit in on a panel discussion or roundtable, try a new skill in one of the workshops, get inspired by a 5-minute Oral Ignite! talk, and chat about the keynote speakers over dinner.
Panel Discussions
Friday
Disparities, Adversities and Hope
9:44 – 10:15 am
Paul Costello, Rear Admiral David Lane, Downing Lu, Eric Amador, Toni Amador, Lucy Kalanithi
This panel focuses on the challenges we all face in healthcare — whether we realize it or not — and how medical professionals can help one another overcome. A great way to kick off the weekend!
Saturday
This isn't your grandparents computer: improving the health of older adults through innovative technology
10:10 – 10:55 am
Frances Patmon, Christopher Snider, Perry Gee, Michelle Litchman
Celebrate Healthy Aging Month with this panel on mHealth, digital solutions and the growing senior care market.
How patient engagement and gamification correlate with hypertension control
10:55 – 11:40 am
Ryan Wynia, Khan Siddiqui, Geri Lynn Baumblatt, Maulik Majmudar
You've heard all about gamification. Now, see how it really works in empowering patients.
Calling All Bloggers! Roundtable
11:50 am – 12:50 pm
Come to this session and find out how to get involved with the Precision Medicine Initiative Cohort Program.
Mobile mental health: understanding barriers & creating solutions
3:15 – 4:00 pm
Steven Chan, John Torous, Adam Miner, Alison Darcy
Explore innovative applications of mHealth tech in the mental health field.
Sunday
The language of disease and its effects on relationships
9:15 – 10:00 am
Sarah Kugler Powers, Pamela Ressler, Robert Fredericks, Dan Duffy
Part of the culture and communication series, this panel is a must for any practicing physician.
High tech for high touch healing: using digital tools to blend conventional and complementary medicine for chronic disease patients
10:00 – 10:45 am
Bonnie Feldman, Andreas Kogelnik, Robin Berzin, Lena Cheng, Nathan Price
Who says traditional medicine and health tech can't work together?
Storytelling & Participatory Design for the Precision Medicine Initiative
10:45 am to 12:15 pm
Patrick McGovern An in-depth look at case studies that foretell the future of partnerships in healthcare.
HIPAA is a Valve not a Blockage: Your Rights to Your Health Data
12:30 - 1:30 pm
Maya Uppaluru, Claudia Williams
This special lunchtime session focuses on the use of health data in research and in patients' personal lives.
Changing the conversation : how shared decision making can transform the physician-patient consult
1:30 – 2:15 pm
David Cerino, Chris Saigal, Aparna Sridhar, Kristian Novakovic
A crucial conversation on autonomy in healthcare.
Engaging the next generation of health care consumers
2:15 – 3:00 pm
Graham Gardner, Michael Ruiz, Aaron Martin, John Engleh
How do we make sure the next generation has a hand in their own health?
Oral Ignite Talks
These speeches will get you pumped about healthcare in only five minutes each. Some of our favorite topics include these selected talks!
Saturday
Standardized patients at scale: how the web is transforming simulation in psychiatry
Jennifer Dore
Fixing health information for ePatients and beyond
Tal Givoly
How to use open health care data to empower patients
Fred Trotter
How I used social media, patient advocates, and my own research to regrow my femur bone
Julie Cerrone
Implementation of eHealth and TeleHealth apps in CEE
Michal Stybnar, David Kula
Medicine – design partnerships: designing virtual reality for improved burn patient care
Brian Pridgen
Sunday
5 principles to sustainable behavior change: a case study in non-adherence
Jon Michaeli
The magic of images: make a workflow that works!
Alicia Martin-Hirsel
Helpsy: an online marketplace and engagement platform for managing chronic conditions
Sangeeta Agarawal
Diagnostic testing brought into the home increases telemedicine usage: the strep club
Rob Lapporte
Fighting addiction with data: how focusing on physician quality and practice patterns can impact America's opioid epidemic
Jayodita Sanghvi
Workshops and Hands-On
Friday
Device, Data and Software Demos
2:40 – 3:40 pm
So many forward-thinking health tech companies will be at MedX this year, so don't miss their demos! A full list of companies and demonstrations is here.
Saturday
Workshop: Patients as Peer Reviewers - Helping to Make Health Research More Relevant and Useful
10:10 - 11:40 am
Brush up on your cooperation skills. Here's how working together with patients will get the most out of health data.
Masterclass on How to Think Like a Journalist
2:30 - 4:00 pm
An especially important skill for entrepreneurs, health startups, and any innovators in the health tech field.
Sunday
Workshop: What Do I Want For My Genomic Life?
9:15 - 10:45 am
Come to this workshop and learn real solutions to the debate on genomic data safety, storage and applications.
Masterclass on The Transformation of Precision Health in the Home and Crowdfunding
11:00 am - 12:30 pm
Learn how to build and sustain tools that create a patient-centered medical home.
Speeches and Presentations
Friday
Keynote: Beyond the Electronic Health Record
1:05 – 1:30 pm
LaVerne Council
VA's Assistant Secretary for Information and Technology and Chief Information Officer LaVerne Council on transforming health data as we know it.
Saturday
Blockchain: The new frontier in the fight against counterfeit medicines?
11:10 – 11:30
Timothy Mackey
Is this tool the future of making medicine safer for patients and doctors alike?
Bringing a great consumer experience to health care: killing engagement and embracing empowerment
3:30 – 3:50 pm
Jennifer Schneider
Managing chronic diseases requires more than engagement. How can we keep patients active in their own care?
Participants as Research Partners
2:30 - 4:30 pm
Claudia Williams, Nick Dawson
Discover nine projects that are redefining how we perform, apply and discuss health research.
Sunday
Mindfulness: putting the individual in charge
9:15 - 10:00 am
Kyra Bobinet, Britt Johnson
Learn about the ways mindful practices are improving every area of healthcare.
Utilizing the improvement from health care social movement
Damian Roland
9:15 – 9:35 am
How physicians and researchers can harness the power of a broad social movement.
Extracting adverse drug events from Twitter messages in real time using Naive Bayes classifier
9:55 – 10:15 am
Dimitris Spachos
A unique experiment that may be the future of social media in healthcare.
Using data tracking to provide patient-centered care: Southcentral Foundation's Wellness Care Plans
1:30 – 1:50 pm
Doug Eby, April Kyle
Make medicine more personal by using data the right way.
Everyone Included | Precision Medicine Debriefing
3:10 – 3:20 pm
Wrap up the conference with this breakdown!