Back In The Day
Not to go back too far, but before we were all buying products and services online, we actually went to stores to find and purchase items. The same was true with services like accounting or graphic design; we went to a brick and mortar facility to meet with the vendor, show them what we wanted, and made a purchase.
Today we have Amazon and its vast reach to supply us with everything we didn't know we needed, and we have the convenience of the Cloud and SaaS, or Software as a Service. SaaS brought a unique set of challenges up within its incredible convenience.
How do vendors keep customers and attract new ones when the world's seemingly infinite choices are just a click away? Customer service used to be the answer, but that won't do for SaaS. Vendors have to make sure their customer is successful in the use of the SaaS from the moment they go live until they are no longer a customer.
Customers are able to research most products ad nauseum. They have the ability to become a product expert before committing to buying almost anything. The power is now firmly in their hands. What does this transfer of power mean for SaaS companies trying to bring on new customers and keep the ones they have? Customer Success is the answer.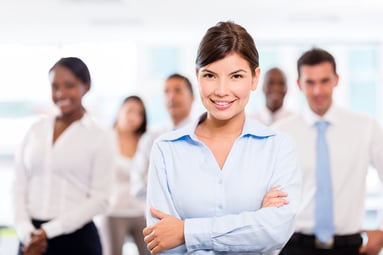 Customer Success is NOT Customer Service
There are two "growth engines" companies have relied on for years. Sales, the first growth engine, is still required, but it used to be the ONLY engine of growth. Customers came directly to the sales people, and life was good.
Competition expanded and the second growth engine came into existence: marketing. The marketing engine created leads, made sure they had value (qualified them), then passed them on to sales.
The third growth engine is customer success. Hubspot, a global leader in inbound marketing and sales software, stated in their blog:
"Today, customer success is the biggest emerging growth opportunity in business."
While both are customer facing, have "customer" in their names, and are positioned to keep a customer happy, the similarities end there. Customer service is a function of the company that waits for the customer to contact them when something goes wrong, an obstacle or a question needs addressing.
Customer success, on the other hand, focuses on managing the relationship between a vendor and their customers with the goal of making the customer's use of your service as successful as possible.
The customer success rep relentlessly looks how to improve a customer's experience with the SaaS solution ⏤ proactively. This is what sets a great SaaS company apart: world-class customer success.
Customer success creates a symbiotic relationship between vendor and customer, because when one succeeds, they both do. The same Hubspot article states: "The most cost-effective way to run a business today is ensuring your customers are happy and successful ⏤ that takes customer success."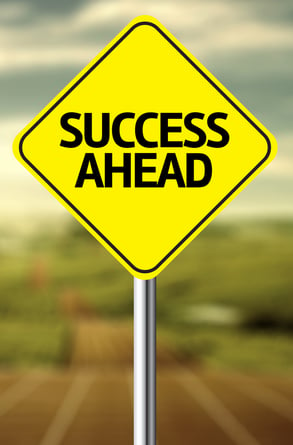 "Long gone are the days software can stand alone and at eVisit you will see that we genuinely desire to see every customer succeed."
- Kristi Jamison, Director of Customer Success - eVisit
7 Questions with Head of eVisit's World-Class Customer Success Team
I sat down with Kristi and asked her about eVisit's Customer Success Team.
Scott Berghoff (SB): Kristi, what is the vision statement for the Customer Success team at eVisit? What does that mean to you and the team?
Kristi Jamison (KJ): We are founded on the vision that we will be ⏤ and are becoming ⏤ the most sought after experts in telemedicine delivery and utilization.
This is achieved through a three-fold relationship between our services, success and support teams.
Meaning, we have a team mindset. As a result, CS proactively drives our customers' strategy through delivery of prescriptive solutions to business pain points, focused provider and staff adoption as well as business expansion.
These play a key role in the progression of our customers' remote care delivery model through our long term partnership.
SB: What does World Class CS mean to you and your team?
KJ: To us, World Class CS means a team performing at their highest level to service and support customers' success by achieving their desired outcomes throughout their interaction with eVisit.
SB: What do you think sets eVisit apart from other SaaS patient platforms?
KJ: Two immediate differentiators come to mind that sets eVisit apart from other SaaS platforms.
First, our software. It solves for business pain points by providing an easy to use, from a right-out-of-the-box solution to a much more robust solution offering for more strategic and enterprise systems.
Second, and just as important, is the Customer Success experience through a customer's lifetime.
CS is built to serve and ensure that all customers are fully engaged, and getting the value that they expect through on-boarding, adoption, training, support, and business expansion.
The team you receive while being a part of the eVisit family are passionate, positive, and provide invaluable expertise and knowledge. Long gone are the days software can stand alone and at eVisit you will see that we genuinely desire to see every customer succeed.
SB: What is your number one priority for CS?
KJ: Supporting our customers at every step in their journey to ensure they get the results they envision and increasingly receive value over their customer lifespan.
SB: What is the most challenging aspect of a CS rep's job?
KJ: The CS Services, Success and Support teams engage with customers at different times in their eVisit journey. As such, a challenge we are proactively driving solutions towards as a team is to increase utilization past the SaaS industry standard.
On an individual basis, the biggest challenges are providing long-term success to customers who are desiring telemedicine, but still defining their pain points and goals.
Our experience shows without a plan in place, buy-in and adoption are negatively impacted, and can lead to unmet expectations.
SB: I understand that some clients have really clicked with specific CS reps. What does this say to you? Is it important to have a single point of contact for a client or is it better to have the client be able to reach anyone on the team whenever the need arises?
KJ: In essence, customers work alongside a point of contact through their lifecycle, starting with sales. As such, creating a streamlined customer experience while establishing and building upon a long-term partnership is a focal point.
We understand that customers come to us with different motivations, concerns and problems to solve. We believe in order to deliver on our successful customer experience model, it requires a team approach within our customer cohorts rather than a single point of contact.
SB: Tapping into everyone's strengths, so to speak? The all for one, and one for all approach?
KJ: Exactly, our CS Services, Success and Support teams have a customer success mindset that drives strategy to deliver maximum value to our customers through their journey.
A part of the strategy is setting clear expectations on what a customer's experience will be as they engage with CS as a whole.
SB: What's your long term goal for CS at eVisit?
KJ: Continuously improve efficiency and scalability of CS as well as cross-departmentally to assist customers in achieving their desired outcomes.
SB: Thank you for your time today.
As your telemedicine platform journey decision moves along, whether that be assessing and scaling up to a more robust platform from your current one, or implementing your first virtual care solution, it is important to know more than just the functionality of SaaS you choose.
You need to know there is a team involved in the wings who is dedicated to making sure it's being used effectively, and is proactively reaching out to update your team and suggest ways to make it work better in your system.
Customer Success has become the team SaaS vendors and customers need to grow their business.