At eVisit, we're in the business of enabling health systems to be more efficient and effective. To do this, we evaluate the obstacles our customers are facing and tailor Virtual Care solutions to fit their needs.
That's why we're excited about our partnership with MMM — the largest Medicare Advantage (MA) provider in Puerto Rico — to deliver its new telehealth service, Cita Virtual (Virtual Appointment in English) to serve the needs of senior patients at no cost to members. Our eVisit enterprise Virtual Care platform powers Cita Virtual to offer easy, convenient telehealth options to patients across Puerto Rico. In fact, in Puerto Rico, Cita Virtual is the only Virtual Care service offered to MA patients.
We share MMM's commitment to making it easier and more efficient for patients to access care through Virtual Care — and this is reflected in every aspect of Cita Virtual. This is why we are celebrating MMM for its telehealth success in the category of "Seamless Access" in honor of Telehealth Awareness Week next week, Sept. 19-25.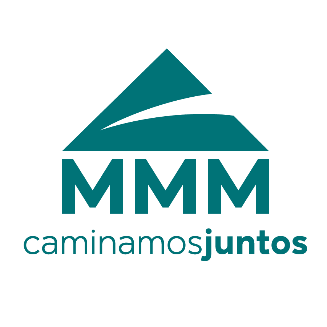 In 2021, an estimated 26 million people are receiving healthcare through MA plans, but sometimes finding the right care can be difficult to navigate. With this in mind, we worked with MMM to integrate our end-to-end platform into their existing portal and app so that the senior patients it serves would not need to learn a new technology. To address MMM's needs with Cita Virtual we also launched the support of Spanish — both in the platform and Technical Support.
Our team collaborated with MMM to provide the capablity for patients to easily connect with doctors via computer, smart phone or tablet. The Cita Virtual app is entirely HIPAA compliant, allowing patients to securely connect with their doctor and placing their trust and privacy first.
Unlocking new options for patients is why satisfaction in Virtual Care is at a steady high, and MA should be no exception. We know that with the right tools, navigating healthcare can be made easy and convenient, regardless of your tech-savvy level or geographic location.
With Cita Virtual, patients can communicate with their doctor from the comfort of their own home, a major advantage for patients who live in rural areas on the island, or are unable to travel and especially relevant for the many seniors with disabilities that may have limited mobility. What's more, the automated system guarantees an appointment with another provider in MMM's network in the event the patient's primary doctor is not available.
Our Virtual Care experts also prioritized accessibility and ease-of-use not just for patients, but for providers too. Cita Virtual is a hub for providers and staff to seamlessly schedule and organize their virtual visit appointments. Because its an end-to-end solution, it relieves many of the administrative burdens for patients and providers alike, creating a more simplified experience on both ends of the virtual visit.
That's what eVisit is all about. We are on a mission to simplify healthcare delivery to everyone, everyone.
In Puerto Rico — where more than 20 percent of the population is over the age of 65 — Cita Virtual's secure telehealth services will serve as a critical offering to ensure patients have access to the high-quality Virtual Care they deserve, even as the pandemic continues.
The last 18 months have fundamentally changed expectations about the healthcare experience in the 21st century. We're proud to work with dedicated partners like MMM to use the power of Virtual Care to improve patient experiences and outcomes.
Learn more about how eVisit can fuel your Virtual Care offering at the Request a Consult button below.