Published: Oct. 4, 2020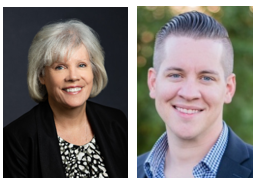 Healthcare Quality Week (#HQW) is Oct. 18-24 and celebrates the advances in improving patient outcomes and preparing ourselves for the many challenges – and opportunities – ahead. Amid a global pandemic, quality has taken center stage and more healthcare professionals are being called upon to advance the work. This webinar will be held Oct. 20 – during Healthcare Quality Week – and will spotlight how a single, purpose-built virtual care platform accommodates multiple clinical workflows and how launching new virtual care services, like Concentra Telemed®, ultimately optimizes those workflows.
As healthcare organizations have piloted telehealth over the years, many now find themselves with multiple point solutions across their enterprise. These purchase decisions were likely driven by specialty practice leaders believing they needed a specific solution to serve their unique workflow needs. As the pandemic hit, it's likely even more telehealth solutions have popped up across your organization.
In this webinar, you'll hear from Bret Larsen, eVisit CEO, co-founder and pioneering virtual care strategist, covering the benefits of standardizing on a single enterprise-grade telehealth platform including improved provider and patient adoption rates, comprehensive data analytics for improved business insights and optimized clinical workflows.
Our featured speaker is Ann Schnure, vice president of telemedicine at Concentra. Concentra is a leading provider of occupational medicine and their solution, Concentra Telemed, is powered by eVisit®. Concentra is focused on improving the health of America's workforce, providing occupational medicine, urgent care, physical therapy and wellness services from more than 520 medical centers and 150 onsite clinics at employer sites nationwide.
Ann will speak about Concentra Telemed and the complex, unique clinical workflows of its large-scale enterprise, as well as the ease of virtualizing these workflows through its partnership with eVisit, which is now supporting 8,500 providers for its telemedicine offering.
If you are a healthcare leader in a large healthcare system with many disparate telehealth products in your organization and a myriad of unique clinical workflows, this webinar is designed for you!
Tuesday, Oct. 20, 2020
10 – 11 a.m. PT (1-2 p.m. ET)
Presentation & Q&A
This Thought Leadership Webinar is Sponsored by: