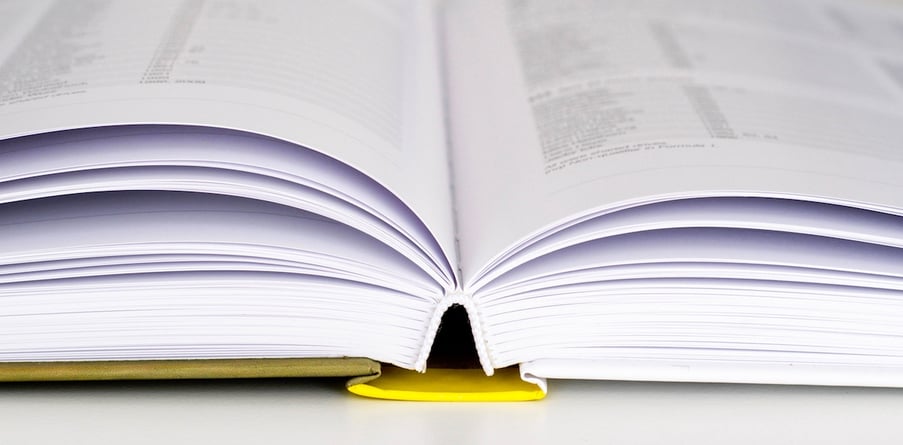 Making sense of telemedicine reimbursement rules is like untangling a bowl of spaghetti — it's messy, frustrating, and often time-consuming. After all, there's no blanket federal law dictating the proper delivery of — and payment for — telehealth services.
To make matters even more complicated, Medicare — the agency many state governing bodies and private healthcare organizations look to for regulatory inspiration — is decidedly behind the curve when it comes to leveraging telemedicine to its full potential. But, today's patients are demanding — if not expecting — that their providers offer telemedicine options.
So, what's a forward-thinking healthcare practitioner to do? How can providers give their patients the care flexibility they crave while still maintaining a healthy cash flow?
Check out the FAQs below for the answers to these and other common telemedicine reimbursement questions.
What's the deal with Medicare's coverage of telemedicine?
As explained in this MedScape article, "Medicare has long been criticized for its narrow restrictions on the coverage and reimbursement of telehealth services." And unfortunately, thanks to the snail's-pace rate of legislative change at the federal level, not much has changed in the last few years, despite the huge jump in patient demand for virtual care. The report goes on to note that Medicare:
mainly reimburses telemedicine services provided to patients residing in underserved rural areas;

requires that patients receive remote services in specified healthcare settings (like doctors' offices); and

reimburses only 81 telehealth services.
What is a state telemedicine parity law, and how does it affect my ability to receive reimbursement for the telemedicine services I provide?
Telemedicine parity laws "mandate [that] commercial payers provide comparable coverage and reimbursement for telemedicine services as in-person services," explains this Healthcare IT News article. According to the American Telemedicine Association (ATA), as of May 2017, 40 states had either approved or proposed legislation allowing for full or partial telemedicine parity. So, in theory, the vast majority of providers should be able to bill — and receive reimbursement — for at least some telemedicine services.
That said, the Healthcare IT News article also offers the following words of caution: "Payers are not universally compliant with parity regulations, and few of these laws bear teeth in terms of required dates for compliance."
How should I code and bill for telemedicine services?
This ultimately depends on the payer. As explained below, the 2017 CPT manual introduced modifier 95 — a brand new modifier providers can use to indicate the provision of certain telemedicine services (see the modifier 95 section below for more information).
However, some payers — including Medicare — will continue to recognize the GT modifier (learn more about billing with the GT modifier here.)
How do individual payer policies fit into the telemedicine reimbursement picture?
To add yet another layer of confusion to the already murky world of telemedicine reimbursement, different payers have different guidelines around billing for telemedicine services. The good news? Most major commercial insurance carriers — including Blue Cross Blue Shield, Aetna, Cigna, and UnitedHealthcare — cover telehealth to some degree.
Still, it's imperative that you check with a patient's insurer to determine coverage requirements or limitations prior to conducting a telehealth visit with him or her. Specifically, you should ask the insurance rep:
Which CPT or HCPCS codes should I use to bill for telemedicine services?

Should I affix any modifiers (e.g., modifier 95) to those codes?

Are there any restrictions or requirements around the location of the patient or the provider?

Which types of practitioners (e.g., NPs or PAs) are eligible to provide telemedicine services?

Are there any special documentation requirements associated with billing for telemedicine services?

Is the reimbursement rate for telemedicine services the same as the rate for in-person services?
What is modifier 95, and how does it relate to telehealth billing?
In 2017, the American Medical Association (AMA) added modifier 95, a new modifier for designating synchronous telemedicine services rendered via real-time interactive audio and video telecommunications systems. According to this CodingIntel resource, synchronous telemedicine services are those delivered as part of a "real-time interaction between a physician or other qualified healthcare professional and a patient who is located at a distant site from the physician or other qualified healthcare professional."
Providers can only use modifier 95 in conjunction with a select subset of CPT codes, as noted in Appendix P of the CPT manual. These codes are also denoted with a star symbol in the body of the CPT code set. For a complete list of the 79 codes included in Appendix P, download this guide to telehealth reimbursement.
Now that you (hopefully) have answers to all of your burning telemedicine reimbursement questions, you can stop trying to untangle that spaghetti — and instead toss it with some meatballs and parmesan.
Looking for more telemedicine billing tips? Check out this post on how to create a successful telemedicine billing policy.