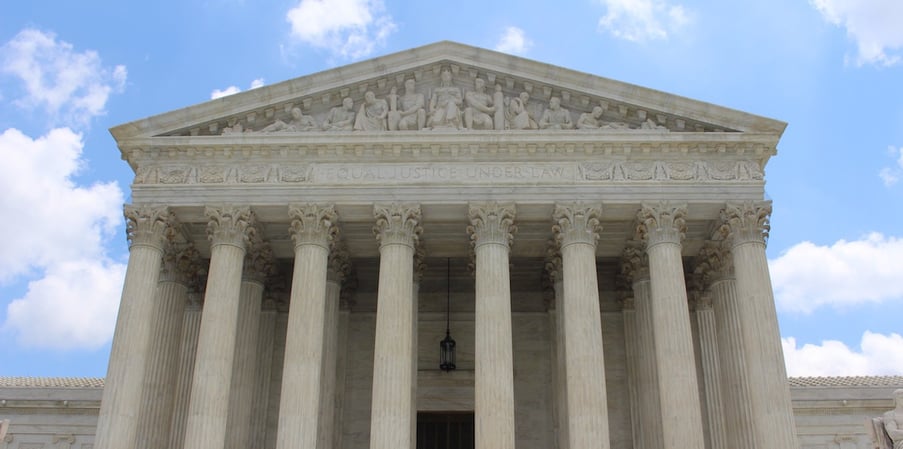 In healthcare, the regulations and their related acronyms just keep pouring in. Two of the latest are MACRA (Medicare Access and CHIP Reauthorization Act) and MIPS (Merit Based Incentive Payment System). Add these to the long list of regulations your practice must follow, and it can seem incredibly daunting.
A dire lack of resources (a shortage of physicians), uncertainty in the healthcare landscape, increasing demand for quality, shifting demographics as Baby Boomers flood the landscape, declining revenues, and new payer strategies all contributes to the perfect storm: rising costs and declining revenues. In 1970, healthcare spending amounted to about $75 billion in the US. By 2015, that number had skyrocketed to $3 trillion. That amounts to 28% of the federal budget.
According to a report in The American Journal of Medicine, medical bills are a major factor in more than 60 percent of the personal bankruptcies in the U.S. Health insurance premiums have risen three times faster than wages have in the US over the last decade. $765 billion or 30% of all US healthcare costs each year are wasted, according to a 2011 Institute of Medicine study. It is a situation that has spiraled out of control and is simply unsustainable.
What Is MACRA?
The government has stepped in with several ways to try to remedy the situation. We'll explain the newest regulations, and then give some helpful guidance on making it easier to follow them. The first step is understanding what MACRA and MIPS are.
Let's start with MACRA, a rule released on Oct. 14, 2016 by the Centers for Medicare and Medicaid Services. It replaced the Sustainable Growth Rate formula with the goal of improving Medicare for patients by shifting the payment system from volume to value. MACRA also streamlines multiple quality reporting programs into one new system — "MIPS" — or the Merit Incentive Payment system.
It also provides bonus payments for participation in eligible Alternative Payment Programs (APMs). The goal is to replace Physician Quality Reporting System (PQRS), Meaningful Use, and the Value-based Payment Modifier (VBPM) with one single program.
It is best to get started now to get ready for MACRA, because 2017 reporting will affect 2019 payments.
What is MIPS?
MIPS adjusts payments up or down based on a new reporting system. It takes into account four weighted performance categories: quality, advancing care information, clinical practice improvement activities, and cost. These four, weighted performance categories produce a MIPS composite performance score. Based on the MIPS composite score, clinicians will receive positive, negative, or neutral adjustments.
Adjustments are applied to a provider's base rate of Medicare Part B payment. Those who score in the top 25% are eligible for an additional annual adjustment of up to 10 percent.
Merit Based Incentive Payment System
Both MACRA and MIPS are a government response to this dire situation. The government (Medicare and Medicaid) are changing Part B reimbursement by providing a new framework for rewarding providers giving better care, not just more care. In other words, the government will adjust a provider's fee schedule up or down based on their patients' view of quality.
The program is administered by the Center for Medicaid and Medicare Services (CMS), the federal government agency that administers all the nation's major healthcare programs. CMS has three major aims: better care, healthier people, and smarter spending.
All providers can now see why the MIPS score is extremely important. Providers must receive favorable scoring under the MIPS clinical practice improvement category or risk losing portions of their Medicare Part B payments. Practices must start now to receive favorable scoring under the MIPS clinical practice improvements strategy.
Currently, Medicare uses the physician VBPM program to adjust eligible professionals' reimbursement rates based on how physicians or medical groups perform on certain quality and cost measures. Now, MIPS is the payment method created under MACRA that will go into effect in 2019. It is the track that — at least in the early years of MACRA — will look most similar to current CMS pay-for-performance programs and likely will be the category that most providers fall into.
How to increase your MIPS score
Boosting the MIPS score of your practice is absolutely crucial and it takes a number of steps. They can vary from participating in a Physician Quality Reporting System (PRQS) or initiating a medical neighborhood community and providing care coordination to adopting alternative payment models.
One of the most powerful ways to boost your MIPS score is to risk-stratify your patients first, and then implement care management for the highest-risk patients. On last week's "CBS Sunday Morning," physicians talked about telemedicine and its importance in treating patients with head injuries (potential concussions).
Physicians were able to connect with the patient via a videoconference and ask important questions, such as "Did you black out?" "Are you experiencing dizziness or vertigo?" Best of all, through the use of video, a physician can see the size of the patient's pupils. Typically, in the case of a concussion, one pupil is dilated or unusually large in size. Head trauma is just one example of how telemedicine can dramatically improve the MIPS score of a practice.
Telemedicine is an excellent way to boost your MIPS score, because you are providing a higher quality of care to your patient while still adhering to all the regulations.
There are scores of other examples. Perhaps someone has a sinus infection, a cold, a severe cough, or another ailment. All of these things can be diagnosed up-front through telemedicine and treated accordingly — without the sick patient having to travel to the practitioner for diagnosis.
These are just a few examples of how health systems and providers can be rewarded when they deliver quality care using fewer resources. Look for telemedicine to deliver better patient access, lower healthcare costs, and improved clinical quality. Telemedicine is going to become a cornerstone of value-based payment models that help health systems and providers become rewarded when they deliver quality care using fewer resources.
The ability to treat your patients anytime, from anywhere just got more important, especially with vital regulations looming on the horizon that require action now.