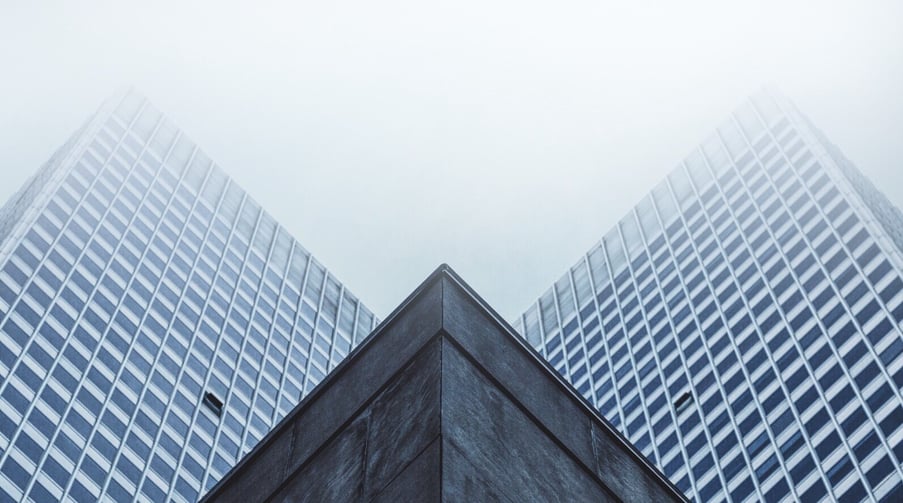 The Affordable Care Act (ACA) has made healthcare coverage available to more Americans than ever before, but that spike in the insured population hasn't come without a cost — and much of that cost is being shouldered by patients themselves.
Thanks to the post-ACA proliferation of high-deductible health plans, insurance beneficiaries often are responsible for a much larger portion of their medical bills than they expect — and that presents an interesting challenge for providers who are simply trying to get paid for the services they deliver.
With a greater percentage of the cost burden shifting from payers to patients, practitioners must shift their collections strategies, as well. Furthermore, they must crack down on the collections mistakes that — while previously considered less than ideal — are now downright crippling to their financial viability.
Here are eight of the worst patient payment collection offenses:
1) Operating without clear patient payment policies and procedures.
When it comes to providing medical care to your patients, you'd never just "wing it." You should exercise the same level of regard for your collections processes. After all, if you're laissez-faire about your policies, your staff will be laissez-faire about their efforts to collect — which could put a serious squeeze on your cash flow.
So, unless you want your revenue stream to slow to a trickle, you've got to establish clear policies and procedures for payment collection — and make those policies available to all patient-facing staff members in a referenceable format.
2) Not providing adequate staff training.
But, it's not enough to merely decree a practice-wide policy. To ensure everyone follows through on what's expected of them, you must take the time to train all employees — especially those in front-office roles — on how to handle various collections scenarios.
For example, what is the correct response to a patient who cannot pay his or her co-pay at check-in? What if a patient becomes upset about the amount owed? How should your staff handle requests for payment plans? It's important for your staff to practice working through different scenarios so they're confident tackling them in real life when the time comes.
3) Dropping the ball on insurance verification.
These days, simply confirming that you accept a particular patient's insurance is not enough. It's also important for your front-office staff — or whoever is completing benefits checks — to investigate the details of each new patient's plan. This is especially crucial with regard to the patient's out-of-pocket financial responsibility.
If you can't tell a patient how much he or she will have to pay for services rendered, you run the risk of inducing post-visit sticker shock, and that could have a substantial negative impact on the patient's satisfaction — and your practice's bottom line.
4) Failing to educate patients about their financial responsibility.
To piggy-back off of the last point, once you find out what a patient will owe — and what portion of treatment the insurance will cover — take the time to educate the patient on what each amount covers. As practice management consultant Mary Pat Whaley says in this Physicians Practice post, "Well to me the worst thing is to say 'Oh don't worry about it, we'll send you a bill after your insurance pays.' I think the patient has a right to know what to expect, and if they are not expecting to pay the full freight at the office visit, they may be really shocked."
We've all gotten those lengthy explanation of benefits letters in the mail — you know, the ones that are super helpful and not at all confusing (are you picking up on my sarcasm?). Many times, patients become upset about their medical bills simply because they don't understand what they are paying for. But, if you can avoid keeping a patient in the dark about the cost of your services until that patient receives an actual bill — which could happen several days or even weeks after he or she receives treatment — you can nip that frustration in the bud.
5) Missing opportunities to collect directly.
According to data cited in this blog post, "only 21% of patient balances that aren't collected at the point-of-service are ever collected." So, unless you're okay with forfeiting almost four out of every five dollars your patients owe you, you better have your staff collecting those dollars when the patient is physically present in your office. Having trouble achieving consistency with your internal collections efforts? See items one and two above.
6) Apologizing for requiring payment upfront.
You're a healthcare provider — which means empathy is in your blood. Furthermore, you probably didn't get into the business of medicine primarily for the paycheck. Still, to continue practicing — and thus, to continue helping your patients — you have to receive fair payment for your services. And based on the statistics I shared under number five above, to ensure you are paid in full, you have to collect a certain amount upfront.
So, when it comes time to request that amount, resist the urge to apologize. You shouldn't have to say you're sorry for wanting to keep your doors open — and you definitely shouldn't give your patients any reason to believe that you are not worth the amount you're asking them to pay.
7) Overusing third-party collections agencies.
Many practices use collections agencies as a last resort for recovering past-due balances. The key phrase there is "last resort." After all, the ROI for collections agencies isn't all that great: "The cost of employing a collection agency is significant, generally ranging from 20% to as high as 50% of the amount collected," Robert C. Scroggins writes in this Medical Economics article.
To avoid shelling out a lot to collect a little, keep your collections efforts in-house as long as possible. That way, you'll get to keep 100% of the balances you recover.
8) Continuing to schedule appointments for patients who are severely delinquent on payments.
In the business world, "firing the customer" is a fairly accepted practice. But in the healthcare space, the waters are a bit murkier. After all, you may have ethical qualms with refusing service to a patient in need of your treatment. At the same time, you must recognize that you do, in fact, provide a service — one that you deserve to get paid for. And by continuing to treat a patient who cannot — or will not — pay for that service, you are actually devaluing yourself as a practitioner.
So, consider adding a clause to your collections policy (see number one above) indicating that you will not continue to schedule or treat patients whose unpaid balances reach a certain threshold.
Healthcare reform isn't a one-sided phenomenon. In fact, changing the landscape of health care in America requires a concerted effort among all members of the medical community. That means practitioners must take active steps toward adapting their practices to the new environment of care delivery — and that includes shifting their attitudes about patient payment collection.