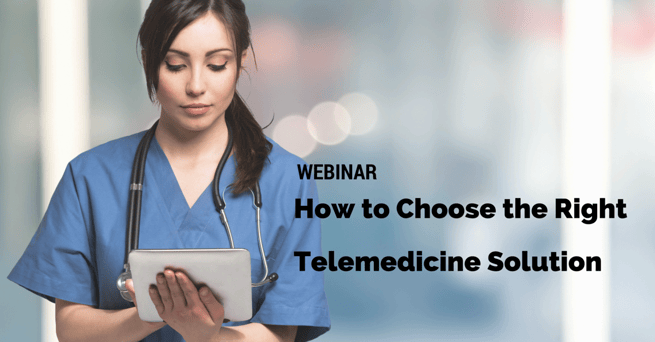 So, you're interested in offering telemedicine visits at your practice. You've started looking around for potential telemedicine vendors and software solutions, but haven't gotten much past a Google search or a few initial calls.
How can you ensure you choose the right telemedicine software solution for your practice, your use case, and your budget? What factors should you be considering and how do you really get to the bottom of what a telemedicine vendor is offering?
Sign-up for our upcoming webinar on How to Choose the Right Telemedicine Solution and get answers to your questions. Teresa Iafolla, Director of Content at eVisit, will review what key factors you should be using to evaluate potential telemedicine vendors and find the right fit for your practice. She'll cover common feature offerings, pricing models, support packages and more.
Accelerate your telemedicine vendor research process - register for our free webinar now!
[button color="accent-color" hover_text_color_override="#fff" size="large" url="http://try.evisit.com/choose-the-right-telemedicine-software/?utm_source=Blog&utm_medium=post&utm_campaign=Dec%20webinar" text="Register Now" color_override=""]