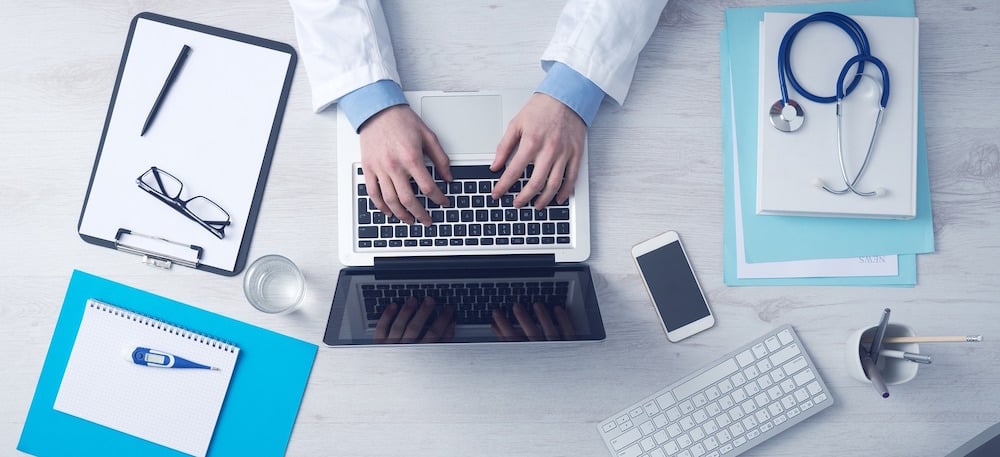 As the end of the year approaches, you might have medical practice profitability on your mind. With the dramatic increase in administrative burden in recent years, staying profitable can be a constant challenge for physicians and medical practice managers.
Whether you're brainstorming new strategies to start 2017 strong, or just looking to make small changes to your current policies, we've compiled a quick list to give your bottom line a boost.
If you haven't thought about making some of these changes yet, consider whether they make sense for filling in some of your current gaps (read: costs) and bringing in more revenue.
1) Outsource your billing department
Have you thought about simply outsourcing billing and saving yourself the staff, costs, and headaches of processing claims in-house? While this isn't the right solution for everyone, shelling out a fee to the right company could save huge on costs for small practices already overloaded with administrative burden.
If you're opening a new practice or have complex billing issues, this could also be a good option — and save you the time and cost of finding the right, high-quality billing staff.
2) Replace phone calls with billable telemedicine visits
Many healthcare providers are spending more time on phone calls or emails that are undocumented and unbillable. With your schedule already packed tight, this limits the amount of revenue you can bring in.
Why not consider replacing some of these patient phone calls — for simple follow-ups, lab results reviews, or prescription refills — with online video visits that you'll get paid for?
3) Expand your online presence
77% of patients search online reviews before selecting a new doctor. That means if you don't have a working practice website or any online reviews, you're missing out on those new patients.
Going digital can be intimidating, but it doesn't have to be. Start small by setting up a profile on a few doctor review sites (Healthgrades, Vitals, Yelp) and ask patients to take a few minutes to review you. Or concentrate on setting up a simple, Wordpress website for you practice with this quick guide.
These projects can be a relatively low-cost, efficient way to grow your practice.
4) Consider transitioning to concierge medicine
Currently 20% of physicians are either already practicing or considering a transition to concierge medicine. That means they've decided to forgo insurance, at least in part, and instead charge patients a subscription fee.
While this model can work better for certain patient populations and specialties, many doctors have found it to be a great way to find better work-life balance, while remaining profitable.
5) Renegotiate payer contracts, the right way
When was the last time you renegotiated your physician fee schedule with insurance companies? Healthcare business consultant Nathaniel Arana offers some tips about the right way to approach insurance companies and raise your reimbursement.
Overall, it comes down to collecting evidence of great value care and showing payers you're a valuable asset to them.
6) Streamline patient collections
Patient collections are often the last thing physicians want to think about. But of course, they have a direct impact on your profitability!
Maybe you have a high percentage of uncollected bills or you're spending too much time and money pursuing overdue payments. The truth is most practices can improve the efficiency and success of patient collections.
Rather than giving you all the tips right here, we recommend reading a few guest articles by collections expert Melanie Reed on the topic.
Want even more ideas to raise profitability within your medical practice? Check out our list of 46 ways to boost revenue.