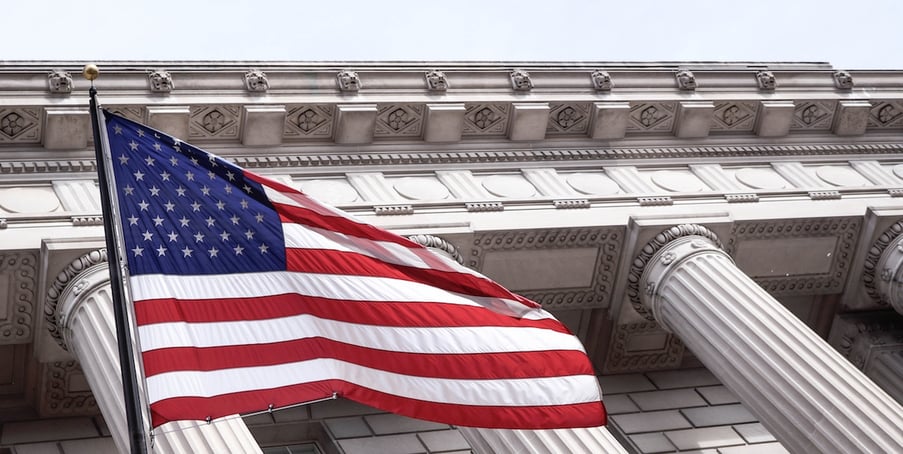 As the dust settles around the arguably anti-climactic conclusion of the repeal-and-replace saga, healthcare providers across the country are left to wonder, "What does this mean for me, my industry, and my patients?" And by and large, the answer to that question is "not a whole lot."
After all, the failed passage of the American Health Care Act (AHCA) means the Affordable Care Act (ACA) will continue to dictate much of the healthcare delivery process — including insurance coverage. Still, with a new administration at the helm, more changes — or proposed changes — are bound to come down the pike at some point.
And for those of us in the telehealth realm, that begs the question, what does the changing of the presidential guard mean for the future of virtual care delivery?
Reading Between the Lines
While President Trump hasn't been outwardly vocal regarding his support of telehealth expansion — to be fair, he's been a bit preoccupied with other concerns — he has actively pushed initiatives that would encourage greater telehealth use. For example, as explained here, "Trump's plan to reform the Veteran's Affairs Department includes improved patient care through the use of telehealth technology."
Furthermore, it appears that newly confirmed Secretary of the Department of Health and Human Services (HHS), Tom Price, along with Seema Verma (Trump's pick to be the next Administrator of the Centers for Medicare and Medicaid Services), are decidedly pro-telehealth.
The previously cited article notes that Price highlighted "a telestroke program in Georgia as a model of success" and indicated interest in further promoting telehealth as it "holds great promise, particularly for rural areas experiencing physician shortages and for patients with limited mobility." Verma has echoed that sentiment, saying telehealth holds great potential in the way of making health care "more flexible and patient-centric."
Reaching Across the Aisle
When it comes to health care, it seems a near impossible feat to get congressional reps on both sides to agree on, well, anything. But, telehealth has a strong track record of drumming up bipartisan support. Specifically, as stated in this article, Congress has introduced:
The Furthering Access to Stroke Telemedicine Act (FAST), which would increase Medicare beneficiaries' access to telestroke resources;

HR 766, which would introduce a telehealth pilot program for Medicare patients residing in public housing;

The Creating Opportunities Now for Necessary and Effective Care Technologies for Health Act (CONNECT), which would widen the scope of Medicare reimbursement of telehealth services; and

The Creating High-Quality Results and Outcomes Necessary to Improve Chronic Care Act of 2016 (CHRONIC), which would revise Medicare payment protocols for telehealth-delivered treatment of chronic medical conditions.
Revving Up State Efforts
Regardless of what happens at the federal level, those in the pro-telehealth camp have a lot to look forward to on the state legislative front: "states will continue to promote payment parity, expand access to telehealth services under Medicaid, and provide new guidance and clarification regarding state-issued telehealth statutes, regulations, policies, and other guidance," this article states.
In fact, 2016 saw the introduction of more than 150 telehealth-related bills at the state level — one-third of which were passed into law. And that momentum shows no signs of stopping — especially with respect to payment parity. In the first few months of 2017, five states — Oklahoma, Washington, Kansas, Utah, and New York — introduced telehealth parity legislation. If the bills pass, these states will join the 31 that already have these types of laws on the books.
On top of that, several states are currently pursuing legislation that would expand telehealth coverage by state Medicaid programs as well as commercial payers, while other states are working to clarify the legal requirements for establishing a patient-physician relationship via telehealth.

All in all, 2017 is shaping up to be an exciting — and seemingly fruitful — year in the world of telehealth law. So, while the long-term future of health care in general is still fairly up in the air, medical professionals can most likely count on a steady advancement in their opportunities to leverage telehealth technology.