A heartfelt Happy & Healthy New year from the crew at eVisit! We are a team that is always looking forward — looking toward the next new innovation to build and deliver…the next new customer to help deploy its virtual care strategy…the next quarterly business review to showcase success metrics and address optimization strategies…the next new challenge to tackle in telehealth. We thought we'd celebrate the new year with a quick look back on highlights from 2020, along with a look forward and 2021 predictions from our co-founders: Bret Larsen, CEO, and Miles Romney, CTO.
Top 5 2020 Blog Posts
Top eVisit stories at our Virtual Care Blog from 2020 — as rated by the eVisit team — are still a must-read in 2021. They include the following:
#1 Gartner Guide! eVisit shares a summary of the Gartner 2020 Market Guide for Virtual Care Solutions, along with a complimentary download of this useful tool, which is aimed at helping healthcare leaders in their search for a new virtual care vendor partner. We are proud that eVisit is among the 20 Representative Vendors included in this Guide! See this story here.
#2 Telehealth Critical in COVID-19. Many readers checked out this quick read, published in June, citing the 4 reasons to jump into telehealth to address COVID-19 response plans. Recap your strategic reasons with this 3-min read!
#3 Banner Shares! See these five reasons telehealth is here to stay from Banner, where eVisit is powering its virtual care helping make it a safe and easy care option for patients!
#4 Webside Manner. Here we share the importance of webside manner as providers and clinicians are caring for patients via virtual care. See our 5 tips, which are great to revisit anytime!
#5 Successful Series A Round. We raised $14 million in funding support to help our organization scale to meet the growing marketplace demand for telehealth and virtual care solutions. As a mission-critical partner to the largest health systems and hospitals in the U.S., financial strength is important. Check out this quick-read blog post here.
Telehealth Tools We Love
As COVID hit, many new online resources evolved to help healthcare and government leaders track the progress and successes in telehealth. We wanted to share these useful tools and resources:
The ongoing COVID-19 Telehealth Impact Study, which continues to publish its results online, along with its state-by-state telehealth progress tracker. The Chartis Group and Kythera Labs, have brought together a team of data scientists, visualization experts and industry thought leaders to develop the Telehealth Adoption Tracker, an advanced analytic tool designed to measure how COVID-19 has driven rapid telehealth adoption across the country.
The Gartner 2020 Market Guide for Virtual Care Solutions is a crucial resource for healthcare leaders as they shift to new vendor partners seeking out more robust virtual care solutions.
Interesting Stories to Share
Jason Hartman of Authority Magazine, an online outlet dedicated to sharing stories from "authorities" in Business, Film, Sports and Tech, conducted a Q&A with Bret Larsen, our CEO and Co-Founder, for its "Meet the Disruptors" series. Learn our founding story and how Bret set out to disrupt the disruption in healthcare with this quick 9-min read.
Health IT Answers featured a 2021 predictions story citing forecasts on ways to turn around the financial health in healthcare featuring eight experts, including our CEO. Check it out here.
Healthcareitnews.com featured Frost & Sullivan's Top 10 2021 predictions in healthcare with #7 being the global telehealth market will reach nearly $50 billion in 2021, and be embedded in virtual care. Read this insightful piece here.
2021 Predictions from eVisit Virtual Care Strategists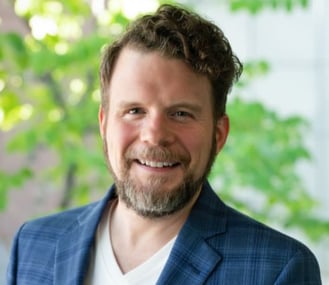 2021 predictions from Miles Romney, eVisit CTO:
The Pope will have a virtual visit! This is meaningful because he has a healthcare team that is always with him to deliver in-person care, but a virtual visit is in his future in 2021. We aren't quite sure how to fact check this, but…

By the end of 2021, insurance reimbursement for remote care will be standard in all 50 states. It won't be law universally, but most payers will be honoring it.

The American Medical Association (AMA) and other regulatory bodies will begin requiring the certification of Artificial Intelligence (AI) for patient diagnosis. AI is a powerful tool, but training and vetting must be done methodically, and it must be used to augment a physician's care, not replace it.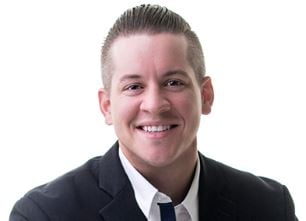 2021 predictions from Bret Larsen, eVisit CEO:
2021 will see tremendous consolidation in healthcare on all fronts including among hospitals and health systems, digital health companies and payers, etc.
Health systems will shift their focus from facilitating two-way "video visits" to implementing strategic enterprise-wide virtual care delivery solutions. There is a marked difference between "virtual care" and "video visits" and this was a major learning as healthcare providers and clinicians served patients throughout the pandemic.
More and more specialty-specific telemedicine-powered provider groups — such as virtual dermatology, virtual behavioral health and virtual medical weight loss — will launch into the marketplace, creating more competitive pressures for hospitals and health systems.
Learn more about eVisit and its leading eVisit Enterprise virtual care platform at eVisit.com.
About the Author
Mardi Larson is eVisit's Director of Content Marketing. She started out her career in technology in the High-Performance Computing industry at Cray Research and since then has worked for B2B and B2C mature and start-up brands and business across a range of marketing and communications roles. She heads a team with a goal of helping put the eVisit brand on the national map and shedding light on its unique differentiation in the marketplace including its purpose-built flexible technology designed to meet a range of clinic workflows and integration needs, as well as the eVisit's consultative approach helping the largest health systems meet their goals in virtual patient care. Mardi's career profile can be found at LinkedIn.