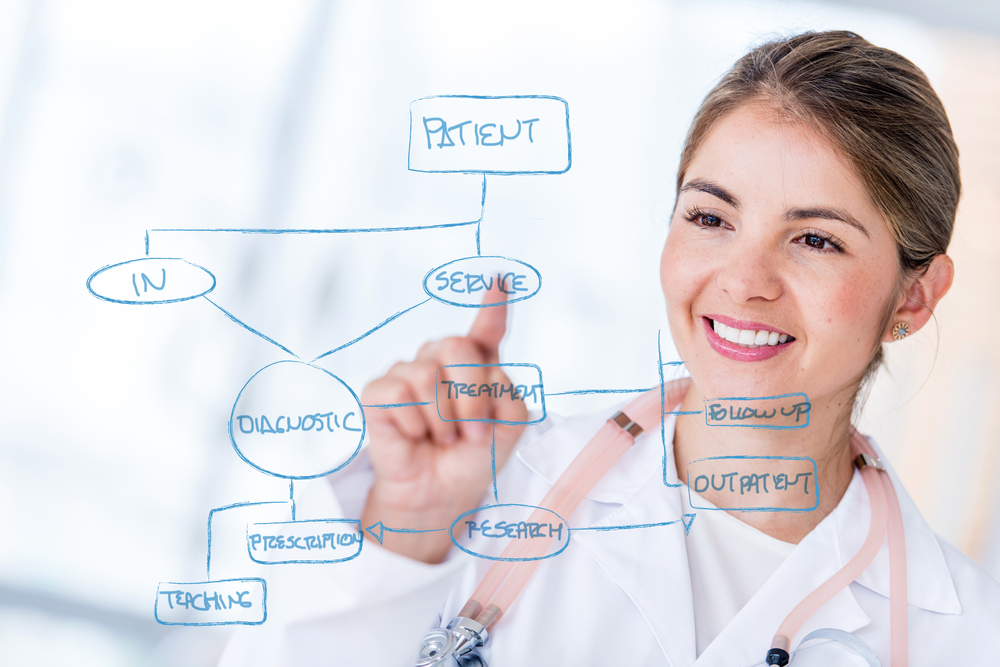 A recent article in healthcareitnews.com struck a major chord with us at The Virtual Care Blog with the headline "Most clinician can't access telehealth directly from EHRs," a story summarizing and citing results from the COVID-19 Telehealth Impact Study conducted (and still underway) by the COVID-19 Healthcare Coalition Telehealth Workgroup*.
We were pleased to read that the online article and the study both indicate telehealth is positively influencing a lot of factors in healthcare including clinical outcomes, patient experiences, cost and professional satisfaction, but there are barriers ⏤ workflows, reimbursement and integration with Electronic Healthcare Records (EHR) systems.
We were like, what?! Workflows and EHR integration ⏤ it's what we do best! The team at eVisit can help.
The eVisit Virtual Care platform was architected with 150 points of configurability to enable it to be adaptable not only to a wide range of clinical workflows, from allergy & asthma to urgent care, but also to integrate with the multitude of current EHR systems, as well as the latest and emerging technologies.
The eVisit Virtual Care platform is an enterprise-grade, end-to-end system that encompasses every step in the patient care process from scheduling and intake through discharge and ePerscribe. We work hand-in-hand with our customers' clinical teams, clinical operations and IT staff to ensure we configure the platform to meet their specific needs. Integrating with an EHR system can take some effort, but it's totally doable. It's not handled solo by the customer, it's a collaborative effort, but we do most of the heavy lifting.
Plus, we tackle the toughest and most complex clinical workflows out there. Check out this blog post covering Concentra Telemed®, powered by eVisit ⏤ the nation's leader in occupational telehealth.
Ok, enough about eVisit, let's get back to this insightful Telehealth Impact Study!
The Telehealth Impact Study explores the rapid growth of telehealth in the U.S. during the COVID-19 pandemic through claims data trends and surveys. The study aims for many goals, chief among them, to monitor the growth of telehealth services during the pandemic through a series of linked studies and to use a combination of complementary data sources including claims data sets for telehealth encounters and direct surveys of patients, physicians and other qualified healthcare professionals across the U.S.
The Impact Study's home page has an excellent map resource showing the X-fold growth in telehealth claims comparing Aug. 2019 to Aug. 2020 for all 50 states. As healthcare leaders directing telehealth or virtual care initiatives in your organizations, you might like to see these state-by-state comparisons. For example, Massachusetts has a 92X growth rate; while Wyoming sits at 4X.
Scroll down a bit further on the home page and you will see summary tiles for the Claims Data Analysis; Physician Survey Analysis; and the-still-in-motion Patient Survey, due to wrap up in "autumn." They are calling for patient participants and so, as a telehealth user and a person passionate about virtual care, this writer dove in to help!
As a telehealth patient, I participated in the COVID-19 Impact Study patient survey, giving high scores.

My telehealth experience was seamless and so I felt that training didn't apply.
Based in Phoenix, I used the Banner Health Urgent Care telehealth service in May for a virtual visit concerning a sinus infection — a chronic issue with my daughter. Banner's telehealth offering, also an eVisit customer, was an amazing experience. I gave all high marks for my telehealth experience during the pandemic! Read more about Banner's five reasons telehealth is here to stay.
If you have been a consumer of telehealth, consider being a patient participant with the short COVID-19 Telehealth Impact Study survey here.
Learn more about the eVisit Virtual Care platform at evisit.com.
*The COVID-19 Healthcare Coalition Telehealth Workgroup includes the American Medical Association, American Telemedicine Association, Digital Medical Society, Massachusetts Health Quality Partners, MassChallenge Health Tech, Mayo Clinic and MITRE Corporation.