Published: Oct. 7, 2020
What's it like being an intern in healthcare, especially telehealth, during a global pandemic?
In one word — exhilarating! Working at eVisit has been tremendously eye-opening for me to directly see the need for telehealth and virtual patient care, now more than ever. It is amazing the things we, the eVisit team, can do and the patients we can help serve all from the comfort of our own homes.
When I began my internship in June, I knew that it would be a totally different internship experience than what I've had in the past, and I was excited to accept the challenge. It was unique, given the fact that I met all of my colleagues on video chat rather than in-person, and I didn't go into the physical office — only to pick up my computer. I was pleasantly surprised that the company got together every day on a 12 noon StandUp video call to connect, catch up, share and develop relationships, given the circumstances.
When I say the whole company, I am not kidding — every day, 50-plus people jump on this video call. We are often quizzed on our knowledge of the eVisit culture or asked to share an important work nugget, or a personal take on something as an "eVisitor."
Although a "work from home" experience wasn't very common until recently, I felt fortunate to have attended Arizona State University (ASU), which is an innovative university with solid online learning capabilities, where I was already acclimated to a virtual environment through online classes and campus experiences. At ASU, I learned that virtual education is highly effective. At eVisit, I learned a similar lesson — virtual workflows, whether internally on the Marketing team, or through the eVisit platform enabling virtual care for our customer organizations, can be very effective.
I have a feeling this whole work from home/virtual colleague thing is going to stick. My internship taught me a lot in general marketing, but even more in the virtual world. I believe that enabling technology and communications platforms will only grow in the business world in the years to come, and this summer internship has provided a real-world business experience to prepare me for what's coming for me personally post-graduation.
In my time as an eVisitor and a Marketing Intern, I have learned so much about bringing awareness to the practical and impactful solutions in the telehealth industry. I have learned the power of positive outreach to prospects and customers and building relationships internally within the organization. The eVisit team has been so supportive and helpful in advising me and giving me a taste of the healthcare/telehealth industry. Personally, I have gained so much knowledge and experience in marketing including prospect/customer outreach, engagement, content creation (including this blog post!), and research and how all these key marketing functions can make a significant impact on the organization and its success.
This pandemic is something that no one could have anticipated, and it has affected everyone from children to seniors. Working at eVisit has enabled me to see how people can pivot quickly. I was able to see that both inside and outside of the organization. Inside I can see how we continue to drive forward and get meaningful work done. From an outside perspective, I notice how the eVisit platform is fueling patient-provider connections and helping serve patients' needs.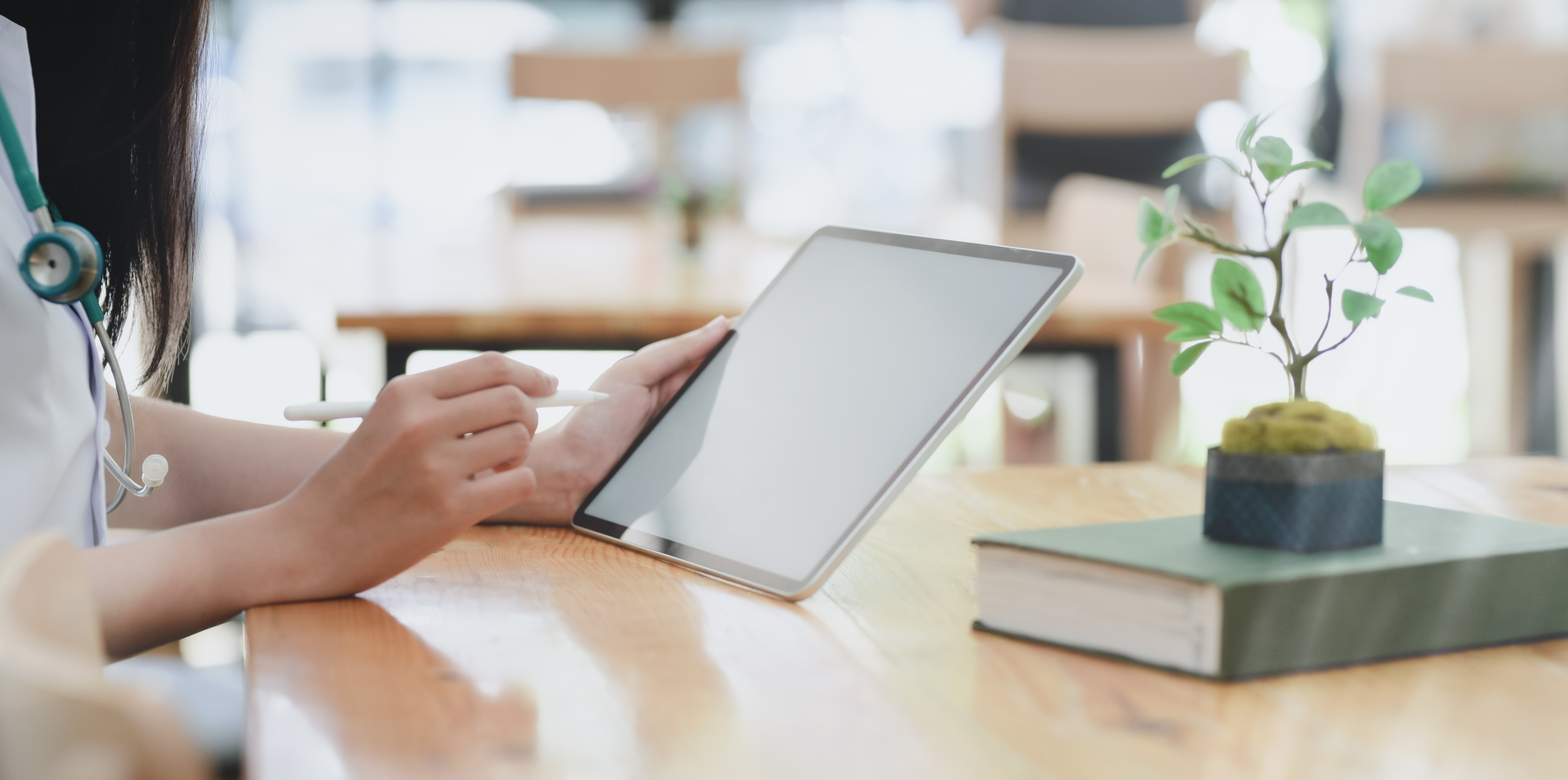 eVisit ensures providers can deliver quality healthcare to their patients, from pediatrics to geriatrics.
There are many research teams currently working to find a solution to this pandemic. Despite all the uncertainty in the world, it is tremendously inspiring to see all of the lives that we impact by providing virtual care and relief to people that need it. To know that the work that I am doing, and everyone at eVisit, is making an impact on countless people is truly humbling.

This unconventional internship has been such an amazing opportunity to learn, and an experience to grow in a booming industry that has the potential to change the world of healthcare as we know it. I am fortunate to have had this opportunity and to have worked with a team that has motivated, educated, and inspired me to make an impact in my future.


Averie sat down with our Brand and Communications Manager to chat about her four-month stint at eVisit.

Learn more about eVisit at evisit.com.
Stay connected to everything going on in telehealth by subscribing to The Virtual Care Blog ™ here.