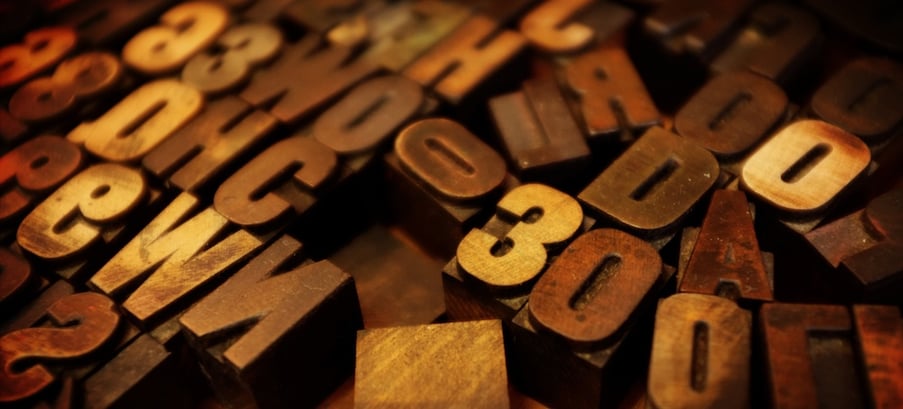 Telemedicine reimbursement takes a little bit of research. In theory, all the major commercial insurance companies, Medicare and Medicaid will reimburse for telemedicine. But there's also some fine print you'll need to navigate.
If you're just starting your research into telemedicine reimbursement, you may want to start with our basic introduction to how it works. But for those who've been following the topic — or just want a short refresh on which billing codes to use — here's our quick review of the telemedicine billing codes you should know.
Evaluative & Management Codes Plus the GT Modifier
We've found that many commercial payers who say they'll cover telemedicine services advise healthcare providers to bill an Evaluative & Management (E&M) code for a telemedicine appointment. That's 99201 - 99215, usually for standard 5-30 minute outpatient office visits for new or established patients.
They're also looking for a tacked-on "GT" code modifier to let them know the visit took place virtually, via a live telemedicine platform, rather than in person.
Telemedicine-Specific Billing Code
Ever heard of CPT code 99444? Maybe you've used it only a few times before. It's used for "online evaluative and management service" and in some cases has become the stand-in code for telemedicine services.
Because the purpose of the code is really just to tell the payer that consultation happened online — and there isn't quite as much associated description of the medical procedures, treatment, or duration — this code seems to be used less often to bill for telemedicine. However, it's a good one for healthcare providers to know about. Some insurance companies may prefer you to use this code.
Medicare Telemedicine Billing Codes
Are you offering telemedicine services to traditional Medicare or Medicare Advantage patients? If so, Medicare has a handy cheatsheet with all the billing codes you need to know, right there. Resource preview of CMS's Medicare Learning Network: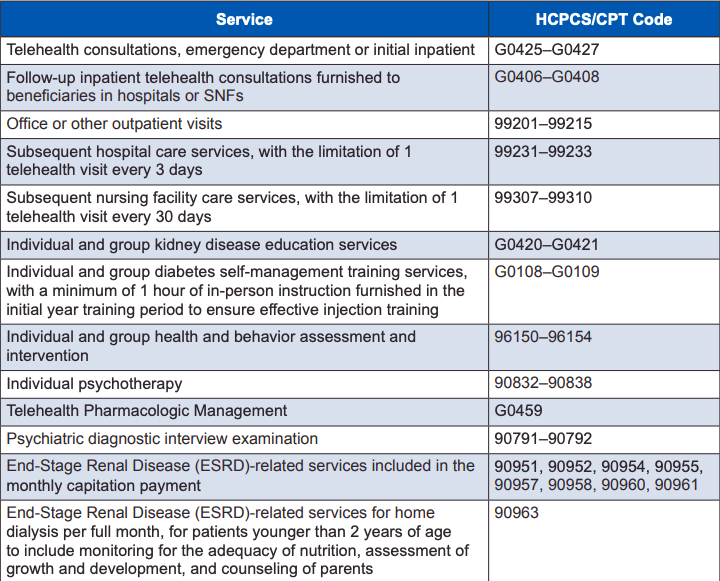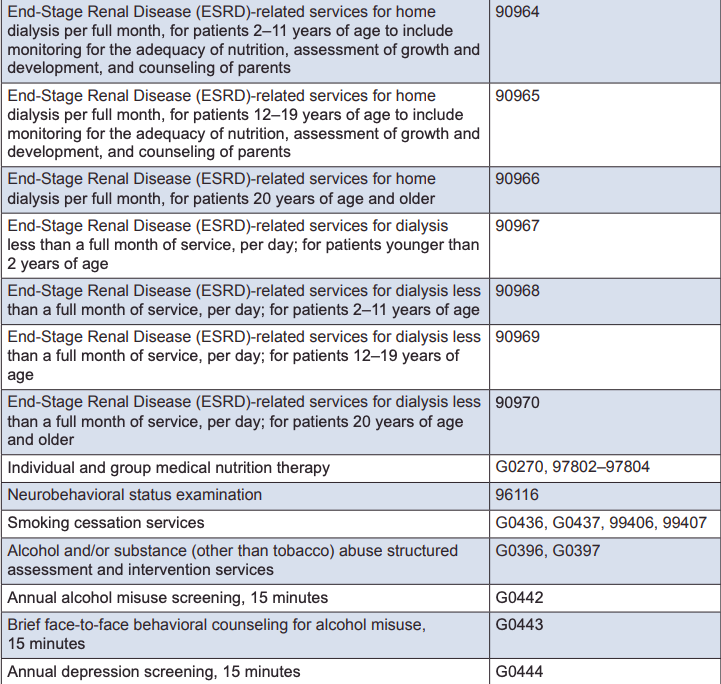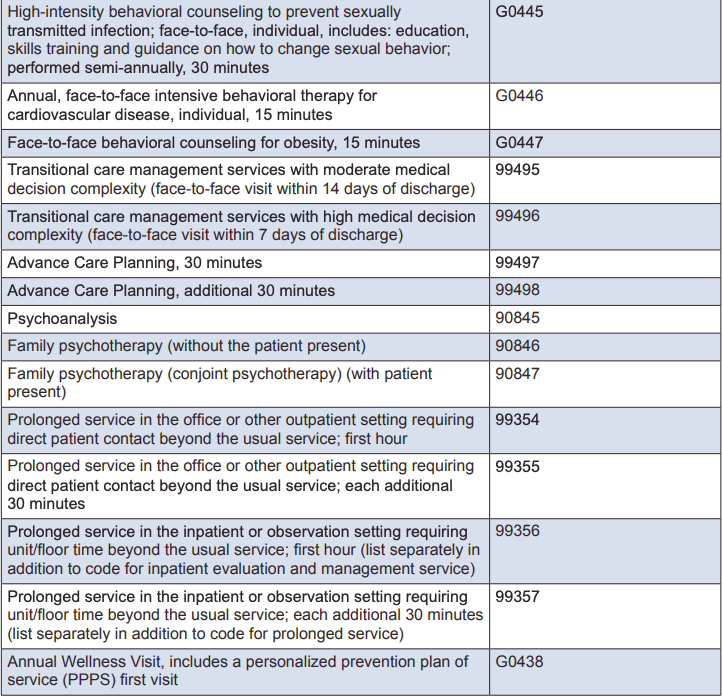 Similar to when you're billing E&M codes for telemedicine, Medicare requires you to bill the normal CPT code and then add on the GT modifier. Note that if the relevant CPT code doesn't appear on the list, it's probably not a medical treatment that is reimburseable when delivered via live video telemedicine.
Whatever telemedicine service you're providing or insurance payer you're working with, always call beforehand and confirm their telemedicine billing guidelines. Start the call armed with this article and be ready to ask which specific billing codes you should use and whether they recognize the GT modifier.
If you want to do a bit more research first, check out our telemedicine reimbursement tips for Medicare, Medicaid, and private payers and our list of questions to ask payers. Work through those and you'll be on your way to getting paid for telemedicine services!